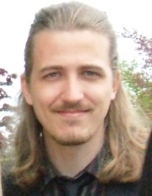 faji.uk
This is your portal to Olly Butters, lucky you.
Here you can find everything about me :)
Work
I work at the University of Bristol on a project called ALSPAC. In this role I head a team looking after all the historic data, and all the future data collection based around this world leading cohort study.
I worked at the University of Leicester for five years. In that time I worked on a variety of IT/data projects including a bioinformatics infrastructure project (BRISSkit), a geospatial research project (HALOGEN), stuff with SuperWASP (mainly building the public archive), looking after LEDAS, and doing a bit of astronomical research.
If you want to find out my every sordid detail then read my CV (job offers always welcome :)).
Web development
I took up web design as a hobby many years ago, starting with my own personal site, since then I have learnt a variety of skills, including HTML, CSS, php, Javascript, and MySQL.
I've built and run several web-based projects over the years. This includes HALOGEN, SuperWASP public archive, the LEDAS web pages, the Post Graduate Student Society website at the Open University, the SchomePark sensor page, and the main Schome website. I also run a few personal pages here and there too.
Personal
For an insight to the real me take a look at my personal page where you can see photos of me and where I have been, as well as other random crap.
Finding me
If you are so inclined you can find me on
twitter
, or
facebook
or probably some other places too.